Archives for January 2012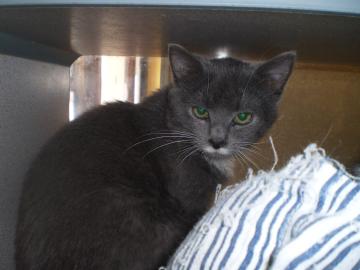 Domestic Longhair/Mix:  An adoptable cat in State College, PA [Read more…]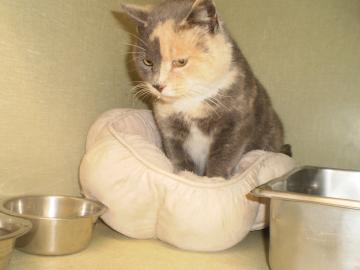 Domestic Shorthair/Mix:  An adoptable cat in State College, PA [Read more…]
Celebrate Grand Opening Week! 
Pets Come First has several fun events for you, your family and friends to enjoy while supporting the local homeless stray and abandon animals in our community.  We will end the week with a Grand Opening Celebration at Pets Come First, The New SPCA! adoption center located at 2451 General Potter Highway, Centre Hall on February 12, 2012.  Come join us in making a difference.
Pets Come First Adoption Center Grand Opening

February is National Prevent a litter month…adopt!

Stop by and visit the adoption center and look for your new furry friend. We will have a ribbon cutting to celebrate Pets Come First, The New SPCA! taking over the SPCA shelter in Centre Hall. Be sure to grab some tasty morsels for your pets.

When: February 12, 2012
Time: 1:00pm-3:00pm
Location:2451 General Potter Highway, Centre Hall, PA 16828
Pets Come First Comedy Night

Looking for a night out with family or friends?  Want to have some good laughs, while helping Pets Come First, The New SPCA! care for the homeless, stray and abandon animals in our community?

Then head over to the Ramada Inn in State College!  Support PCF in raising money to feed and shelter the animals in their care while they await their new forever homes.

Tickets are $12 and must be purchased in advance.  Purchasing tickets at the door will not benefit Pets Come First.

When: February 4, 2012
Time: 8pm
Location: Ramada Inn, 1450 S. Atherton St., State College, PA 16801
Puppy Love Wine Tasting

Are you interested in sharing a special evening with that special someone?  Or maybe you want to plan a fun night out with the gals or guys?  Tip your glass and give a BIG toast to our furry friends at Pets Come First, The New SPCA!
In addition to sampling and purchasing fine wines, compliment your pallet while pairing hors d' oeuvres donated by local area restaurants, enjoy a silent auction and experience a night to remember! With your help our animals will find their way into the hearts of someone special. Guest must be 21 years and older.

Tickets $25/each or $40/couples (Sold Out)

Purchasing Wine is Available:  Sale price per bottle is $12 each until February 29, 2012.   Place your order today by contacting us at info@petscomefirst.com.

When: February 10, 2012
Time: 7:00pm-10:00pm
Location: Seven Mountains Winery, 107 Mountain Spring Lane, Spring Mills,PA 16801
Its Bath Time visit Red Line Speed Shine!

Does your furry friend live every day to the fullest and you are not always ready to give him that much needed bath?  Then jump in the car and bring your dirty dog to Red Line Speed Shine on North Atherton on Saturday, February 11th, between Noon and 4 PM, and help raise money for Pets Come First.  For every dog washed in their heated luxury dog wash, Red Line Speed Shine will donate $3.00 to Pets Come First.

Dogs will be available for adoption, so round up the family, your furry friends and come on down to meet your new family member.  Give these dogs the forever homes they deserve!

Check out their dog wash here!

When:  Saturday, February 11, 2012
Time:  Noon – 4PM
Where:  Red Line Speed Shine (North Atherton location only)
Thank you to all the volunteers who made this transition possible. All your hard work and effort has not gone unnoticed. BIG thank you to the Cleanup & Paint Crew who rolled up their sleeves and got down and dirty to clean out, prep and paint the shelter to get ready for our January 5, 2012 opening.
BIG BIG thank you to Dave Reeder of DP Reeder Construction who took on the responsibility of overseeing the painting project and who has showed the building some TLC during our transition.
Thank you Lin, David Meger, Theresa McGowen, Gina Barrett, Susan Seybert, Andrew Walker, Robert & Mary Frantz, Patricia Collins, Marni Schmittle, Melanie GIlbert, Lynn Burris, Sheena Sovich, Samantha Walker, Victoria Mufars, Jessica & Madison Watkins, Kelly Garrrigan, Samatha Makuch, Kelley Cunninghaus, Julie Dederer, Sandie & Savannah Elder, Jason Thomas,   Colby Wildauer, Tyler Fetters, SPCA Staff and PCF board members who all participated!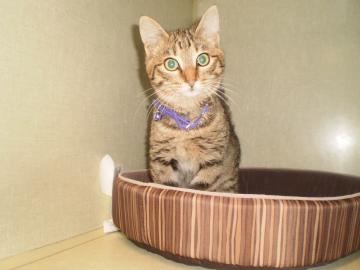 Short Hair Domestic Mix: An adoptable cat  in State College, PA [Read more…]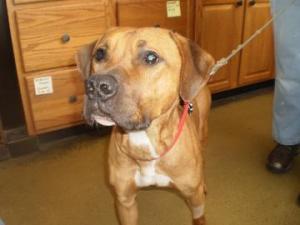 Boxer Mix: An adoptable dog in State College, PA [Read more…]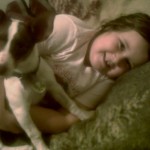 Frenkel found his new home and has no problems with house training as the adoption center had been told.  He went almost a full month before his first 'accident'.  He has never chewed anything up, stays either in his crate or roams freely around the house.  He is a wonderful little dog!!
He has beautiful green eyes and sometimes both ears stand up, sometimes they both hang down, and other times one is up and one is down…he is so cute!  He loves children and ADORES big dogs and we just love him!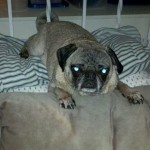 Poor Mojo was abandoned when his owner moved out and left him behind.  Mojo is now residing with his new family and his Pug and Puggle siblings, and bonded immediately.  He is pictured here in his new favorite spot, perched on the back of the couch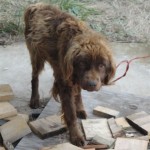 Finally, after 2 years of life tied outside with a 2 foot piece of clothesline rope, Cooper will now have the life a dog should live.  After a long rescue attempt from Sue Yorks founder of Mifflin Co.& Juniata Co. Pet Pantry, Deb Warner received a phone call early morning on December 17, 2012.  Even though she was smack in the midst of the taking over of the SPCA shelter, she had to help this pup.  His beautiful coat was matted and he was nothing but skin and bones.  Smitty had no room to roam, no water, and some burnt cupcakes thrown near him however he was unable to reach them. He was very excited when Sue approached him to remove him from these deplorable conditions.  The owner surrendered the pup to Sue, where he spent the evening with her and her family including 5 furry friends.  By 9:30 pm that evening Deb had found a foster home for this lucky pup.  He was the first animal transported to Pets Come First, The New SPCA! and then on to his new foster home.
Cooper has currently been fully vetted and will soon be neutered.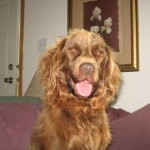 Cooper's frail body is no more in his new forever home.  If only all dog rescues had very happy ending.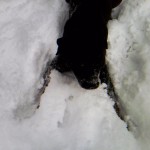 Bo came to PCF when his owners split up and no longer had time to spend with him.  After waiting patiently while one adoption fell through, Bo now resides with his new family in New York.  He now has new parents, two Rottie siblings, four cats, and six acres where he can play.  Bo now spends his time romping and playing with his siblings and he loves the snow!