Archives for February 2012

Schnauzer, Standard/Poodle, Miniature: An adoptable dog in State College, PA [Read more…]
Pets Come First: The New SPCA! Grand Opening
by Karen Dabney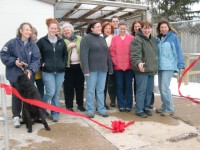 CENTRE HALL–The former SPCA animal shelter in Center Hall is now officially Pets Come First. The transfer of administration occurred on January 1, 2012. In February, Pets Come First celebrated their Grand Opening with several fund-raising events, culminating with the official Ribbon Cutting and Grand Opening Celebration on Sunday, February 12.
"Sixty animals were adopted since we opened," said Cheryl Sharer, Pets Come First board member and former SPCA staff member. "Thirty-four dogs and twenty-six cats. Three animals were returned to their owners, and a pot-bellied pig was sent to an appropriate rescue organization. Right now we have fifty-one animals, including a bunny and two blind horses."
During the Grand Opening and Ribbon Cutting, the all-volunteer, no-kill shelter attracted a sizable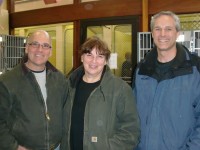 crowd of supporters, well-wishers, and potential adopters. Visitors had the opportunity to meet an adoptable white rabbit, the dogs in the kennels, and the cats in the beautifully refurbished cat room. The volunteer staff and foster parents answered questions about the pets, and counseled people about which animal might be a good match.
For the ribbon cutting, Pets Come First president Deb Warner was joined by eleven volunteers and board members at the red ribbon stretched over the front sidewalk. As Warner cut the ribbon, the group rejoiced.
Inside, the staff offered refreshments, and packages of free catnip and dog treats. Visitors could purchase Pets Come First T-shirts, benefit raffle tickets for Sheetz gas cards, and specially labeled bottles of Seven Mountains wines. Through February 29, the shelter will receive five dollars for each bottle sold, with a choice of three wines: All Razzed Up, a sweet wine; Tickled Pink, a blush wine; and Ten Point, a dry red wine.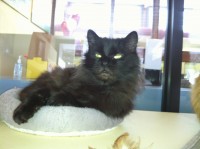 The Sheetz raffle will continue into May, with prizes of $350, $100, and $50 gas cards. Tickets are $5 each or five for $20.
Pets Come First is also raising funds by recycling ink and toner cartridges, earning $100 so far.
The guests included two of the vets who work with the shelter, Dr. Fred Metzger and Dr. Bob Rider. Dr. Rider said, "I think that Pets Come First has done a great job of redoing the place and working with the animals. We at Metzger Animal Hospital are happy to work with them to adopt all these great animals. It's fun, too."
Pets Come First, a 501(c)(3) non-profit organization, seeks community support to help them meet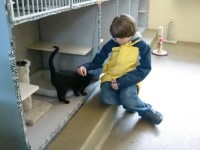 the needs of stray and abandoned pets. They are actively fund-raising and recruiting volunteers to ensure the ongoing success of the shelter's services, which include adoptions of abandoned pets, and a new program of spay/neuter discount certificates for approved low-income pet owners.
"Our biggest need is to have funds to pay a staff," said Sharer. "Our volunteers are awesome and wonderful, but we need to have a core staff that is able to be here regularly and is dependable."
To help pay expenses, Pets Come First increased the adoption fees. "Some people think we're a little high, but you get about $400 of vet care," said Sharer. "When animals leave here they have microchips, current vaccines including rabies, spay/neuter or an appointment, and a feline leukemia check."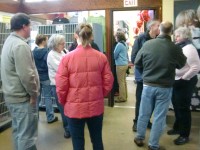 She said they were actively seeking volunteers. "We have a waiting list of animals but don't have enough help to take care of them."
Pets Come First is located on Route 322 in Centre Hall. For more information, visit www.petscomefirst.org, their Facebook page, or call 814-364-1725.
* Article was published in the February 17, 2012 issue of the Centre County Gazette.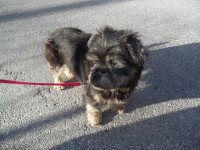 Poodle/Miniature Terrier:  An adoptable dog in State College, PA [Read more…]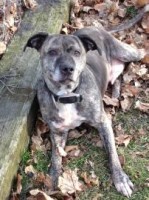 Terrier, American Pit Bull/Mix: An adoptable dog in State College, PA
[Read more…]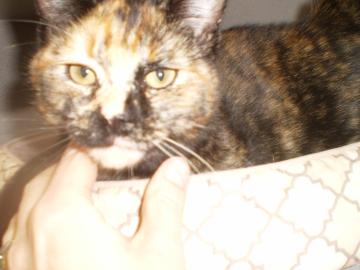 Domestic Shorthair/Mix:  An adoptable cat in State College, PA
[Read more…]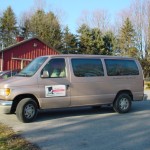 Thank you to Jacob Maggi and Gavek Graphics for their generous support to Pets Come First, The New SPCA!
Jacob Maggi donated a like new van to PCF in January.  They loaded the van with food and pet supplies for the soon to be animals in our care.  This van allows us to transport animals to and from scheduled vet appointments so that the animals will leave our facility spayed/neutered and vetted and ready for their new forever homes.
Gavek Graphics donated the logo and graphics for our new ride.   If you see us on the road, HONK if you GOT PETS!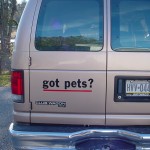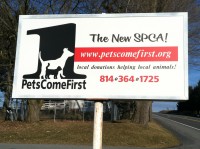 We love our new sign!  Gavek Graphics worked closely with us to design the new look.  Just as we were ready to open the doors in January, Metzger Animal Hospital saw our sign and offered to help us out.  What would we do without the help of our community?  Community involvement is very important and it allows us to do what we do best, find loving forever homes for the homeless, stray and abandon animals in or community.  Thank you Gavek Graphic and Metzger Animal Hospital!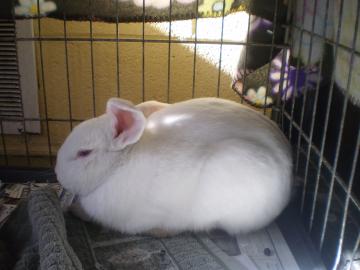 Rabbit:  An adoptable rabbit in State College, PA
[Read more…]
Thank you for coming out to celebrate Pets Come First Grand Opening Week! We could not have done it without all of you. The award-winning Seven Mountain Wine Cellar has generously agreed to allow Pets Come First supporters to purchase their specially labeled Pets Come First "Puppy Love" wine until February 29, 2012. [Read more…]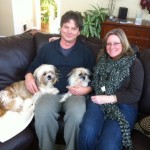 I must say these babies are wonderful dogs.  They are so well behaved and friendly.  No one can believe they are rescue dogs.  Who would leave these sweet dogs????  We are still working on new names for them.  We could not be happier!