Archives for August 2012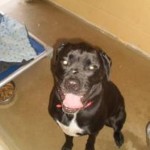 Boxer/Retriever/Labrador: An adoptable dog in State College, PA [Read more…]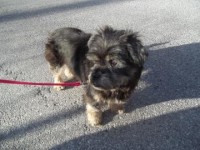 Miniature Poodle/Terrier: An adoptable dog in State College, PA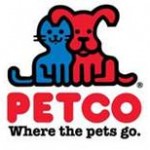 Petco has awarded Pets Come First with a grant that will help cover costs to spay and neuter homeless cats in our area.  We currently have a list of over 250 cats.  This grant will support PCF in our mission to reduce the homeless pet population in the Centre County Area.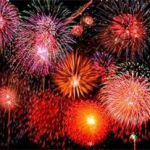 There have been fireworks exploding at PCF! In July 39 animals which included 27 dogs, 19 cats and 1 rabbit are living the life they deserve. That is a total of 288 animals since January who have found their forever home.  THANK YOU!
Since opening our doors from January-September 30, 2012,  we have
Adopted – 359 animals to loving homes.
Spayed/Neutered – 129 animals (This does not include cat clinics).
TNR Clinics – Held 8 Clinics and spayed/neutered 231 cats.
Other Accomplishment Include:
Business
• Launched the new Pets Come First Website.
• Recreated a new look and feel for the Pets Come First Facebook Page
• Created a Board/Fundraising/Grant Writing Team
• Created Volunteer Coordinator position to recruit/train/schedule volunteers for the adoption center, special events, and fundraising.
• Set up new Adoption/Surrender/Foster Care policy and procedures
• Revamped and created new operating policies and procedures
• Researched/Implemented new Adoption Center Software
• Implemented a new Accounting System
• Re-evaluated and renegotiated contracts on all billing setup by PSPCA to save on monthly operating costs
• Set up new postage system
Building
• Cleaned/Scrubbed/Disinfected and repainted office, kennels and the two cat rooms
• Removed dropped ceiling in cat room and added 2 ceiling fans
• Reorganized the cat room to create a welcoming and fun environment
• Created an additional back office work for greater efficiency
• Designed/installed/raised funds/fixed lighting for a new PCF sign – donated by Metzger Animal Hospital
• Removed damaged wooden fencing and debris from runs
• Replaced lighting and repainted outdoor post and railings
• Working on redesigning the landscape
• Added decor features to create insulation to help with heating and cooling the facility
Programs
• Implemented a Low Cost Spay/Neuter Program for cats and dogs, working with local Veterinarians
• Implemented a monthly TNR clinic
• Coordinated with local businesses delivery and drop off of weekly donations
• Started compost for grass clippings and horse manure
• Implemented a Recycling Program eliminating 2 dumpsters
Barn
• Applied/Granted funds to repair drainage problem at the horse barn
• Installed a concrete pad, stall flooring and new mats.
• Phase 2 will include installing storage and shelving units in the barn
• Applied/Granted fund for spaying & neutering cats
Fundraising
• Held the Fourth Annual Dog Jog Fundraiser
• Held many other successful fundraising events
• Totaling approximately $60,000 in 7 months.
Other
• Jabco-Maggi Motors donated a van to transport animals to and from medical appointments.
• Gavek Graphics donated decals for the van
• Repaired/Maintained all outside equipment-lawn mowers, riding garden tractor, weed eater and snow blower
• Create a storage area for all fundraising supplies and facility supplies.
• Set up a separate area for medical and grooming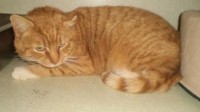 Domestic Shorthair/Mix: An adoptable cat in State College, PA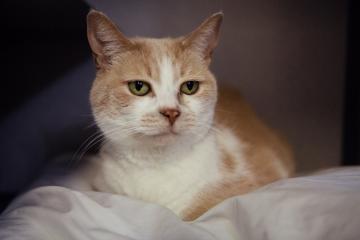 Domestic Shorthair/Mix – An adoptable cat in State College, PA [Read more…]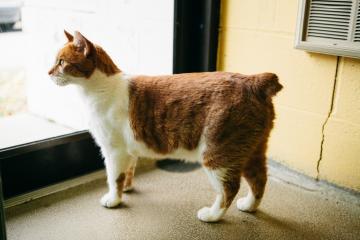 Manx/Purebred – An adoptable cat in State College, PA [Read more…]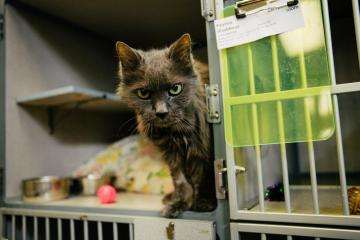 Domestic Longhair/Mix – An adoptable cat in State College, PA [Read more…]