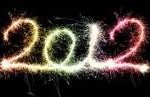 What an amazing year!  Together we made a difference in our community.  Let us ring in the New Year and celebrate the animals who have found new homes.  We have adopted 21 cats/kittens and 15 dogs!  That is a total of 36 animals who found loving homes this December.
We thank each and every one of you who opened your home to a new furry friend and to all the hard working volunteers.  Our volunteers stepped up to the plate and offered their time and love to care for and help us find homes for all the animals in our care. 
We could not have done it without you!  THANK YOU!!!
Adopted – 495 animals to loving homes.
Spayed/Neutered – 149 animals (This does not include cat clinics)
TNR Clinics – Held 13 clinics and spayed/neutered 379 animals.
HAPPY NEW YEAR FROM ALL OF US AT PCF!!!!