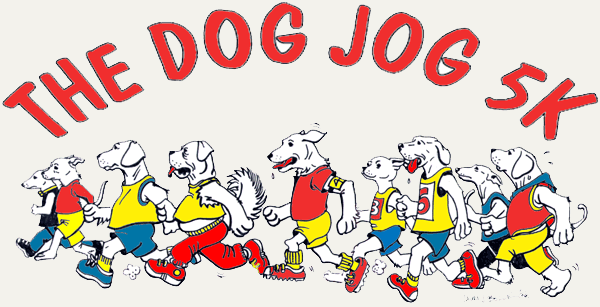 details

Saturday, April 27, 2013- (RAIN or SHINE)
Grange Fair Grounds Gate 2 in Centre Hall
Registration Begins: 8:30am (Open Day Registration Available too!)
5K Run: 10:00am
1.5K Walk: 11:00am
Pet Fair: 9:00am – 1:00pm

Registration for 5K or 1.5K is $25 through April 8th (bandanna and T-shirt with logo included) or $30 after April 8th (bandanna and T-shirt available while supplies last).
The Walk/Run features some grassy cross country sections and a surprisingly hilly course for the "flat" location at the fairgrounds.
Prizes and special awards are given to the top male and female runner, the top three runners in each age group with/without a dog (19 & under; 20 – 29; 30 – 39; 40 – 49; 50 & over), and the top two finishing dogs in SM, MED, LG, Rescue and Veteran categories.

Participants are automatically entered into a drawing with over 50 gifts and prizes! 

Before and after the race, enjoy the Pet Fair, Silent Auction, and tasty Food Vendors.
Come out and volunteer a day with the dogs.
Sponsors receive recognition at our community's largest fundraising event.
Collect pledges and your registration is free!
Help promote this event with our poster.
Rules are necessary for a safe and fun event.  We appreciate your cooperation with the following:
Only one (1) dog per handler
No aggressive dogs or dogs in heat
No nose to nose contact
No dogs under the age of one (1)
All dogs will be kept on a leash.  NO flex leads.
Dogs may not participate without proof of rabies vaccination, tags or paperwork. Proper rabies certification must be presented during check in. NO exceptions!
2 ways to pre-register
Pre-Registration closes Thursday, April 25, 2013 at 8:59pm.
A Parents/Guardian must be present and their signature is required (if under 18). The Registration Fee for children between the ages of 10 and 17 who register with a parent/guardian is $15 and they are eligible for a T-shirt and bandana while supplies last. Children under 10 are eligible to participate in the walk with a registered parent/guardian, however, they do not have to register.
Register online:

It's safe, fast, and secure.register online
Register by mail:

If you choose to mail in your payment, do not register online. Please download, print and fill out the Registration Form and mail with your payment to:

Pets Come First
2451 General Potter Highway
Centre Hall, PA 16828 register by mail