Come on out for a great evening of sipping wine with friends!   Join us and make it an evening to remember while giving our furry friends a second chance at finding their forever home!  Get ready to tip your glass and give a BIG toast to those animals in need at Pets Come First!  Music will be provided by the very talented Bryan Grove.  In addition to award-winning wines to taste, there will be appetizers, chair massages, an oxygen bar, a silent auction featuring pet and people-friendly baskets, jewelry, PCF t-shirts for sale, and a variety of scrumptious food!  Come help support Pets Come First and enjoy a nice evening out with fellow animal lovers!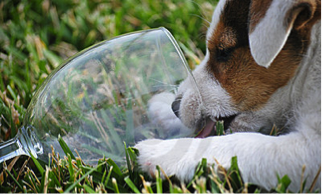 WHAT:   Puppy Love Wine Tasting Event
WHEN:   Friday, February 7, 2014, 6-9 PM
TIME:     Seven Mountains Wine Cellars
COST:   $40 per couple, $25 for individual
UPDATE!!  Tickets have sold out!  Thank you to everyone who purchased tickets!
Must be 21 to attend.
We are also taking orders for three varieties of Seven Mountains Wine Cellar's wines, below.
Tickled Pink "Three Labrusca grapes are blended to make this wine grape tasting on the front end, with cotton candy on the finish."  Sweet  $15.00
All Razzed Up "Sweet concord wine "Razzed Up" with red raspberries. Mix with your favorite fresh or frozen fruit for a great sangria."  Sweet  $15.00
Reisling "The classic Riesling grape consistently makes outstanding wines with elegant floral aromas and peach flavors. Finishes clean and crisp."  Semi-Dry  $18.00
Wine can be picked up at the PCF adoption center beginning in January or at Seven Mountains the night of the event.  A portion of wine sales benefit Pets Come First.  To order wine, or for any other questions about the event, send an email to puppylove@petscomefirst.com.